Digital Humanity is a digital agency with the sole mission of developing and maintaining outstanding solutions. Every element of our services are custom designed and built by our group of exceptional specialists. We plan, build, and maintain impactful solutions and help businesses develop a digital strategy which suits their needs.

Our mission is to improve your return on investment in our work exponentially. We offer solutions ranging from entry level websites for small businesses to large scale, Omni-channel e-commerce solutions which are suitable for the most complex of enterprises. We take pride in everything we do and every client we take on, we always go above and beyond to ensure we make a measurable impact to your business.
We design and develop websites and apps from the ground up to give you full control over your online presence. We consider all technologies, and therefore can cater for solutions which are suitable for enterprises, small businesses, and start-ups.
All ecommerce and platform based solutions are tailor made for each client. From small boutique online stores to enterprise grade eCommerce solutions, we have the technical ability to deliver on your requirements and provide you with a high-converting and well-performing solution.
From system audits, to strategy formation, we can help you reach your business objectives. Our highly skilled and diverse team of professionals can provide you with the insight and industry knowledge that you need to have success in the online marketing space.
We offer solutions to assist in the evolution of your organisation in becoming more productive and efficient. We asses all processes and procedures, to streamline all operations, improving productivity and efficiency for all business stakeholders.
Our team of graphic and UX experts develop brand assets for your organization that form the basis of your brand identity to build brand recognition. These range from basic logo design, to full brand management. Our graphics department leads in art direction, 2D and 3D animation, videos, music and static and rich media.
We have a host of solutions to increase traffic and sales via online channels. We make your website the nucleus of your online marketing strategy. We will help you create a profitable, robust funnel of online marketing strategies that will make an impact in your business.
Simply put, we deliver outstanding websites. We also deliver these sites on time and within budget. Our customers come first and we take pride in the work we deliver.
Individual
Approach
We look at each company with a fresh set of eyes. We don't believe in generic websites and we don't design websites that simply exist. We deliver outstanding websites that are fit for purpose.
Modern
Technologies
We utilize the latest technologies to ensure that your website feels fresh and current. We also ensure that we adopt the latest marketing techniques to keep you ahead of competitors.
Complex
Solutions
From static websites, to complex enterprise grade eCommerce solutions with multiple integrations, we have a solution that will fit your need and budget.
Creative
Edge
We understand that your site needs to reflect who you are and stand out from all the others. Our creative flare extends not only to the look and feel of your site, but also to the way we use our technology.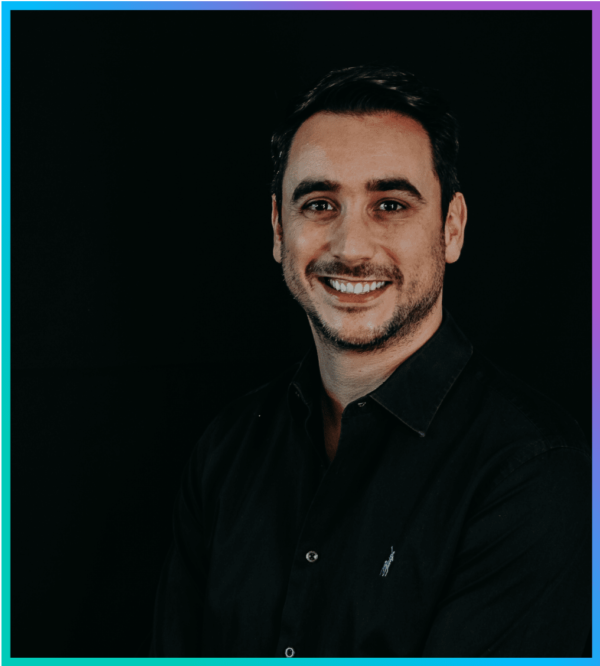 DIGITAL STARATEGIST & MANAGING DIRECTOR
Jason started Digital Humanity to fill a need he identified in the web development industry, to provide clients with tailored web solutions that provide return on investment, rather than the generic, static websites that have become common for developers to produce.
Jason has been in Digital Strategy for 14 years, and was most recently the Executive Head of Digital for one of South Africa's big 4 mobile telecommunications providers. Here he was responsible for Websites, Apps, Big Data Environments, as well as Content Platforms. Jason's passion is to bring his knowledge and experience to your business and ensure that he delivers an outstanding website for you.
We contacted a number of companies to provide Westworth (Head2tail) with a new website and online shop. Out of the most promising offers we received, our company opted to go with Digital Humanity. Their service, contactability and quality of product was excellent and we would recommend them to anyone looking for a high class website
"We loved working with Jason and his team at Digital Humanity, their passion and dedication for what they do is evident from the way they really took the time to understand our business before starting the design and build process. Their team was easy to communicate with and they listened to us. Not only are we thrilled with our new website, but I believe that we have established a relationship with them for years to come. I would recommend Digital Humanity to anyone looking for a professional and competent team to design your website"
"The team at Digital Humanity are beyond amazing. They brought life to an idea and made it a reality. From the get-go, the team continuously exceeded expectations. Social Bee Baby is everything and more than I could have ever have hoped for! Thanks guys!"